Best Walking Tour in Sydney
Posted on the 28th May 2012
Operating a tourism product in Sydney I like to keep abreast of other local travel, not least to be able to recommend to my customers the best of what is on offer for the rest of their stay. So this week I tried one of the best ways to discover the City of Sydney.
I'm Free Walking Tours
offer outstanding opportunities to see and learn about Sydney at a price that you decide. I took a tour with Ross last week and I was most impressed. We met outside Sydney Town Hall at 2.30pm (the tour is also offered at 10.30) and set off on a relaxed stroll through the city.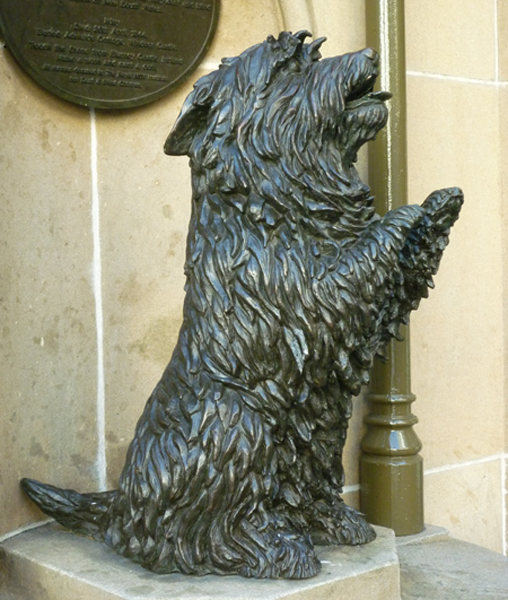 Queen Victoria's Terrier Islay outside the QVB
Our first destination was the Queen Victoria Building. Now a sumptuous shopping arcade, the building started off as a market. Through various changes of municipal use, including a library, it survived plans to demolish (including when my Grandmother, her sister and her mother lived there for a short time) and now stands as a monument to Queen Victoria and her Terrier Islay, whose statues stand at the Southern end of the building.
From the QVB we went underground. Nothing like the labyrinth of tunnels that exist under London, Sydney does have a system of accessible tunnels and an even more interesting system of secret ones. We emerged in Pitt St and walked around to Hyde Park.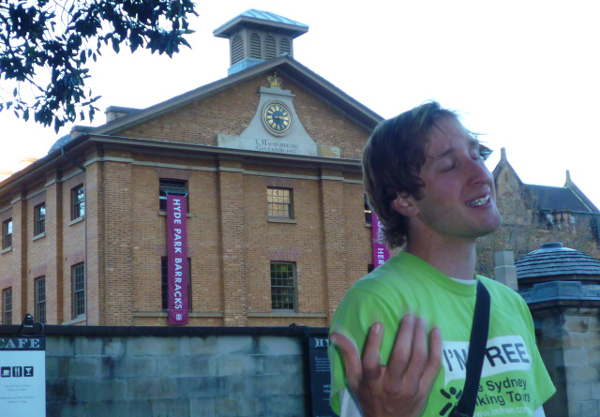 Our Guide Ross outside the Hyde Park Barracks
Here we learnt about historical buildings in the vicinity. The charm of I'm Free Tours is the entertainment of insightful commentary on offer. I've lived in Sydney for 28 years and have made it my business to know the history of the city, its architecture and society, but I was impressed by the breadth of knowledge and understanding of information in the tour.
A Statue in the forecourt of Australia Square
We made our way through the heart of Sydney, down Martin Place with it's War Memorial and what was once the GPO and along Pitt Street into the financial hub of the city to Australia Square, a very ROUND building which when it was built was Australia's tallest. Here we stopped for refreshments and relief if required, which is a good idea in a three hour tour.
At Circular Quay we visited Customs House. Visitors can appreciate the lay out of the city of Sydney from a birds eye view over the scale model under the floor in the foyer. Of course the Quay also affords views of the Harbour and its busy ferry terminal, which deserves more than one visit, which is what we got.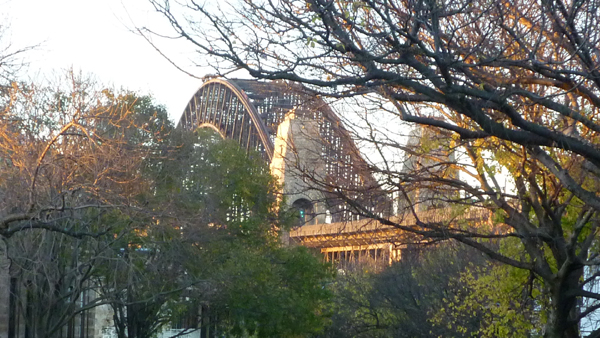 Sydney Harbour Bridge glimpsed from a street in The Rocks
After a loop through the Rocks, where Ross told us about Sydney's earliest European history, its oldest house, oldest pubs and all the gruelling stories of Sydney's rough and tumble convict beginnings. We concluded the tour on a tower with glorious views of the Harbour, Opera House, Quay and Bridge – a most inspired choice to finish a wonderful exposé of Sydney's history, architecture, culture and people.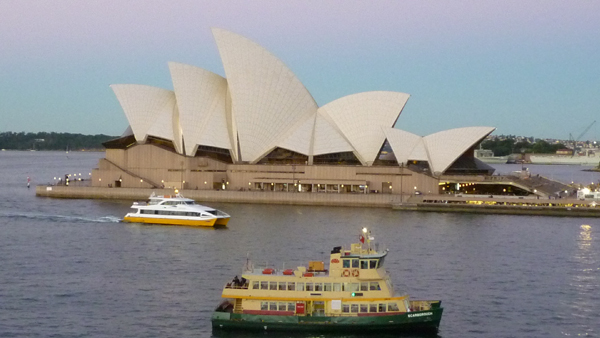 Sydney Opera House watches over the Harbours busy Quay
You can always walk around Sydney by yourself, as I suggest you do, because Sydney is a very accessible city, but you'll be hard pressed to appreciate it as much as when you do it with I'm Free Tours! The tip you give to the guide is up to you. I'm guessing you'll be happy to give a lot.
Best Travel tips for Australian Outback and Bush
---
Comments
---